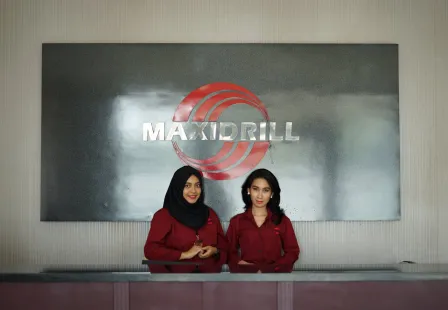 PT Maxidrill Indonesia is a registered Penanaman Modal Asing (PMA) company in Indonesia which has been providing Professional Contract Drilling Services since its inception in 1994. Throughout the years, PT Maxidrill Indonesia, has developed and maintained a strong and competitive position within the Drilling Industry throughout the Indonesian Archipelago

PT Maxidrill Indonesia can provide a variety of services to the Mining and Exploration industry using its own purpose built machines for man portable and heliportable operations as well as modern, reliable, well maintained track mounted equipment for Mine site and pit operations.

"Primary Drilling Services" provided by PT Maxidrill Indonesia are but not limited to:
• Man Portable
• Helicopter Portable
• Diamond Drilling
• Reverse Circulation
• Grade Control
• Air Core
• Geo-tech Drilling
• Rotary Mud Drilling
• Large Diameter Water Wells
25 years of vast experience and local knowledge has proven that, PT Maxidrill Indonesia, can supply cost effective drilling solutions to complete projects, on time and budget while maintaining the highest EH&S standards and delivery of a quality product,

Operated and Managed by the Owners with extensive knowledge and expertise in the Drilling industry combined with experienced National Drill Site Managers and crews, PT Maxidrill Indonesia has the on hand Personnel to deliver performance. For more information on PT Maxidrill Indonesia equipment, services, programs and people feel free to explore our web page and click onto the information tabs.